SEO for small businesses : What for ?
SEO is still struggling to be recognized as a major factor to consider when setting up a website. Too many business leaders and marketers misunderstand the real benefits of SEO optimization on their website.
Lack of knowledge of the subject? Afraid to embark on a supposedly expensive and time-consuming project? Priority given to more profitable acquisition channels (not so profitable in the long term😉)? There is many reasons that can explain this.
However, if we take a step back on the benefits of such an optimization, we quickly understand that it is not important but MANDATORY to prepare a little bit its website for the search.
As a reminder, every second, it is 70,000 queries that are made on Google in the world: Where to eat this afternoon? How to prevent my door from creak? Where do these words come from, which have been trotting in my head for two days (What does the fox sayyy !!)? These are all positioning opportunities that are offered to companies to appear in front of their future customers on their favorite search engine.
So it is possible that some of your optimization attempts have not met the expected success and you do not understand where it can come from. No problem, we are here for you. As said the great Thomas Edison:
"I have not failed thousands of times, I've made thousands of attempts that did not work""
Today, we stop everything and focus: I present the 3 mistakes that many SMEs still make today and how to fix it (with a budget and resources of SMEs) to optimize its SEO and return both feet joined in the Google game.
1. 
A page = A keyword

A page = a subject deeply exploited

Captain obvious alert: In order for your site to appear in Google search results for a given query, it must be considered relevant enough to view it as a response to the user.

Until then, you're right. Besides, your colleagues, your competitors and even your mother already know it (we don't touch mothers?… Ok sorry, your accountant then).

Where many young (and not so young) companies are mistaken in their SEO approach is by optimizing a specific page around ONE KEYWORD on a single request. As we have already explained in another article here, this strategy was still working very well a few years ago. Google was attempting to respond accurately to a query and it was "enough" to optimize a page around this query to see it appear in the top of the results.

But today, Google has grown. He is no longer content to respond to this simple answer but seeks to bring more satisfaction to his user by showing content with real added value. It will now analyze additional keywords added in the text, along with the main subject of the page and then decide the relevance of the page.

So focus your efforts in optimizing your content by integrating your main keyword into the URL, titles and main text WHILE adding a bit of addtional context to the query to differentiate yourself from the competition.

Example :

I have a furniture brand in Brittany and I want to display my website on targeted queries such as "Quimper furniture store". Instead of over-optimizing my page for this query, I have large interest in not only talking about my physical sign located in this area but also adding additional elements that may interest my visitor:
The delivery area that you propose around Quimper
The most popular furniture in the region
Local partners with whom you do business
…
2. Deprive the user of his freedom to think click
Now that you have made sure to offer your visitor a set of relevant information on a specific subject, you must give them the opportunity to act on your page.
I do not necessarily tell you to push it directly on your store page to fill his basket and go for a purchase but simply to interact in any way with your site.
The engagement of the user, as well as the bounce rate or the average session duration are elements taken by Google to decide the relevance of a page. This can make a real difference between two competing sites placed on the same query.
Example : A user arrives on the site without even finishing reading the title? Mh! Not so relevant that we will not propose it in the results next time! On the other hand for this site, he spent some time on the page and even consulted a blog post before leaving? Ok, these guys know what they're talking about, we'll remember!
So you must make sure to keep your user on the site as much as possible and provoke action so that the page is considered attractive enough by the search engine.
The ways to maintain and engage the visitor are many and as I like you, here is a non-exhaustive list of what is best in the genre:
The contact forms on the page (avoid the pop-up display of pop-up, everyone hates pop-ups, we have never seen someone quietly reading an article raving about the appearance sudden pop-up …)
The integration of a video into the content (created by you or found on the web, the main point being that it have to be relevant to the content)
Redirection at the bottom of the page to a relevant article dealing with a similar subject
A registration form for your newsletter (emailing is not dead!)
The integration of a bot chat on your page: Drift, Olark, Intercom … a good way to directly engage your visitor while he is on your site.
3. Go blindly inside the abyss of the internets
An error made by many small businesses when developing their SEO strategy lies in a partial or total lack of information on the benefits of the SEO actions they have undertaken. Too often, they just create content without looking specifically at the impact it had on the website.
Creating an SEO strategy is first of all trying to reach a new audience by targeting more or less specific profiles to get them interested in our content. Then comes a step of sorting on what has worked or not, which can be improved or redesigned to better match the needs of the audience.
So, first of all, make sure to use the right tools to define what topic to tackle, what content to create and the platforms to implement to reach our audience.
Then, and this is the most important point, we must apply to calculate and list the consequences of actions implemented in the most precise way possible: What were the most popular subjects? Which media brought me back which audience (blog, video …)? Are my created articles subject to any periodicity?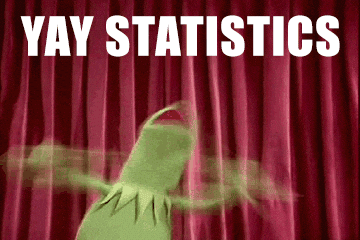 So do not forget to accurately report all your actions and results in a single support and learn from your previous actions to gradually refine the target audience and the best actions to take according to these results.
And you ? What SEO mistakes do you regret and keep you awake at night?
GET 3 PERSONALIZED SEO RECOMMENDATIONS
Develop the online visibility of your website
GET 3 PERSONALIZED SEO RECOMMENDATIONS
Develop the online visibility of your website